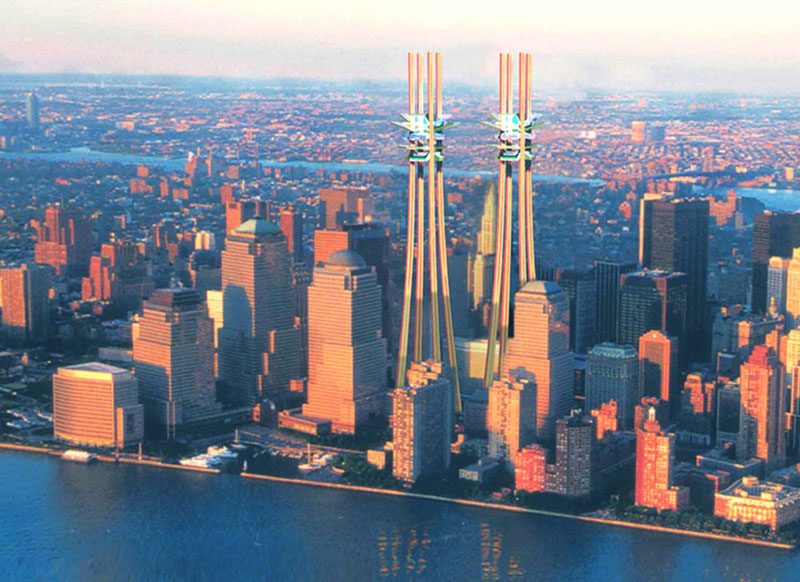 WTC MONUMENT TOWERS  2002 Proposal
Del Geist, Sculptor
Seth Wolfe, Weidlinger Associates Inc., Engineers
Great cities need great monuments. 
New York has only one truly great monument, the statue of Liberty, which, located in the harbor, is shared with the neighboring state.  In New York City, structures, which have been considered monumental, are the Empire State Building, the Chrysler Building, and the twin WTC Towers.  These commercial buildings have given a unique skyline.
This proposal was to build twin monument towers.  These sculptural towers address a spiritual need for regeneration.  Each tower has four legs visually soaring skyward reaching the full height of the original WTC towers, 1,362 feet.
Suspended at the 1,000 foot level is a glass structure, a symbol of light, reflecting and refracting sunlight and atmosphere, and glowing at night.  The glass will have an ephemeral quality, jewel-like.   The towers will emit a spiritual essence to memorialize 9/11, and uplift ones consciousness.
Imaging credit: Paul Domzal